Enthrallment Cover History
Posted Fri, 03/03/17
As with other tomes in the Collective Obsessions Saga, Enthrallment has a history of different book covers. This was the original working cover: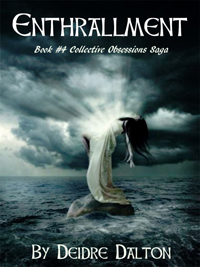 Followed by:
The first cover (designed by T.L. Davison) came when Enthrallment was first released by Club Lighthouse Publishing in 2012: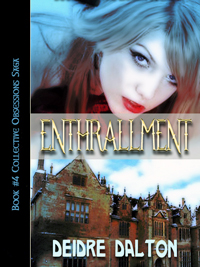 The new and current cover for both the e-book and upcoming print edition of Enthrallment is my favorite (again by T.L. Davison):
Click on above images to view their larger sizes in a new window.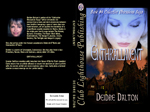 *POSTSCRIPT (03/04/17): Enthrallment (book #4 in the Collective Obsessions Saga) became available in paperback at Amazon today. George Sullivan reunites with his long-lost love Susan O'Reilly. Their daughter Carly enters into an unholy alliance to secure her position as Liam Larkin's wife. As secrets unfold and more madness takes root, Carly plots a twisted scheme to exact revenge on the Larkin family. Four novels down, four more to go!
*Related Blog Posts: Nervous Rattles (06/22/16) and Enthrallment Cover History (03/03/17).