Twain Cover History
Posted Thu, 01/26/17
The Twain Shall Meet, known as "Larkin" years ago, has a varied book cover history. When bearing the original title, cover art included: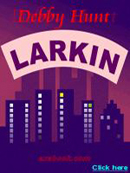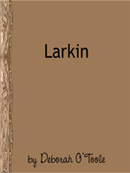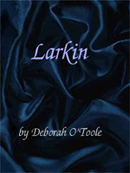 When the name changed to The Twain Shall Meet (to accommodate books in the saga storyline that came before and after it), two more renditions followed: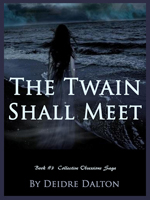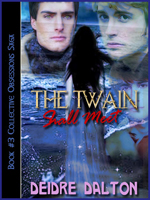 And now we have the newest book cover, which I happen to like very much (click on cover to view larger size in a new window):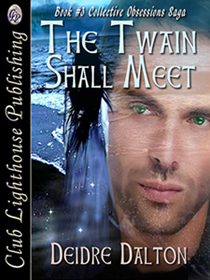 By the way, The Twain Shall Meet is due for paperback release within the next few weeks.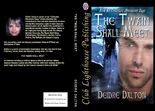 *POSTSCRIPT (02/11/17): The Twain Shall Meet (book #3 in the Collective Obsessions Saga) became available in paperback at Amazon today. The book contains 60 pages of extra content, including new scenes and dialog. An innocent meeting as children sparks a fateful yet perilous liaison between Shannon Larkin and Mike Sullivan. Will their romance follow the same tragic path forged by their mutual ancestors Colm and Molly? Three novels down, five more to go!
*Related Blog Posts: Nervous Rattles (06/22/16) and Twain Cover History (01/26/17).