Dice Game with Sound
Posted Sat, 04/22/17
My mother and I played the board game Yahtzee for many years until Alzheimer's robbed her of the ability. The other day I found old game software in a box, which was Hoyle's 2012 edition of board and puzzle games.
Included was "Yacht," Hoyle's version of Yahtzee. You can create your own face and voice, and then select opponents from a large group of characters who interact verbally. My favorites are Elayne (tough-talking lady with a Brooklyn accent), Jasper (soft-spoken but irritable man from Jamaica), and Captain Scurvy (a parrot who talks like a pissy pirate).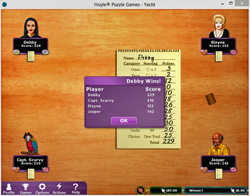 The game is fun, and brings back many fond memories.
Tags: Games
B-Day Babies
Posted Fri, 03/31/17
Rainee turns thirteen today.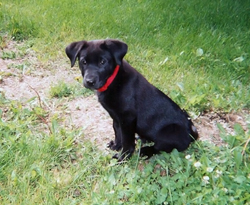 And Kiki turns eleven: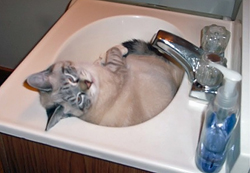 Happy birthday, babies!

Tags:
Kiki
; Photos & Other Images; Rainee
Spring Book Promos
Posted Sun, 03/05/17
To celebrate Read an E-Book Week, Smashwords is offering discounts on books in their catalog. The promotion runs from March 5-11, 2017.
Four of my books (writing as Deborah O'Toole and Deidre Dalton) are part of the event:
(25% off; use coupon code RAE25)
(50% off; use coupon code RAE50)
(FREE; use coupon code RAE25)

Bloodfrost (25% off; use coupon code RAE25)
Coupon codes will remain valid until March 11, 2017, after which the books will return to their normal prices. Coupon codes only work at Smashwords, not at retailers served by Smashwords.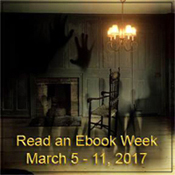 Happy reading!
Speaking of "spring" - and totally unrelated to the book promos - my Spring 2017 Newsletter is now online >
Tags:
Book Promotions
Enthrallment Cover History
Posted Fri, 03/03/17
As with other tomes in the Collective Obsessions Saga, Enthrallment has a history of different book covers. This was the original working cover: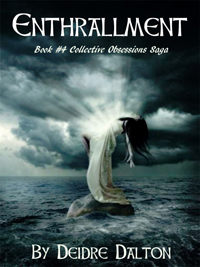 Followed by: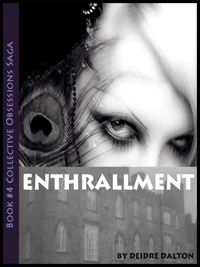 The first cover (designed by T.L. Davison) came when Enthrallment was first released by Club Lighthouse Publishing in 2012: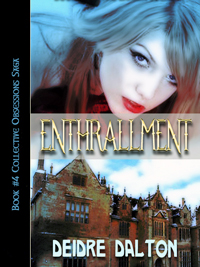 The new and current cover for both the e-book and upcoming print edition of Enthrallment is my favorite (again by T.L. Davison):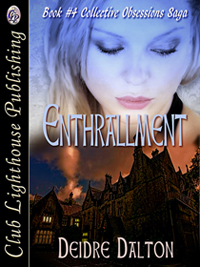 Click on above images to view their larger sizes in a new window.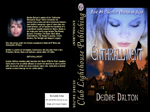 *POSTSCRIPT (03/04/17): Enthrallment (book #4 in the Collective Obsessions Saga) became available in paperback at Amazon today. George Sullivan reunites with his long-lost love Susan O'Reilly. Their daughter Carly enters into an unholy alliance to secure her position as Liam Larkin's wife. As secrets unfold and more madness takes root, Carly plots a twisted scheme to exact revenge on the Larkin family. Four novels down, four more to go!
*Related Blog Posts: Nervous Rattles (06/22/16) and Enthrallment Cover History (03/03/17).
Tags:
Collective Obsessions Saga
Pooka Read 2017
Posted Wed, 03/01/17
In honor of St. Patrick's Day (March 17th), a full preview of Foofer, the Pooka & St. Patrick is now available.

The book can be read online in its entirety from now until March 17th. The eight chapters are provided on linked pages, with graphics not available in the Kindle or Nook editions of the short story. In addition, a little Irish ditty known as the Road to Lisdoonvarna plays in a quick loop on the first page only.
Click here to read the story in full.

New Kids Galleries
Posted Wed, 02/22/17
I'm a bit late this year, but new photo galleries of my two "kids" are now online.
2016 was a busy year for us - we moved into a new flat in the middle of it - and I took more photos than usual. Please be kind and patient: Rainee and Kiki are like my own flesh-and-blood children.
Rainee first: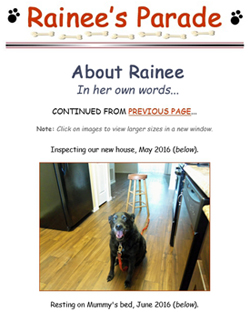 And Kiki: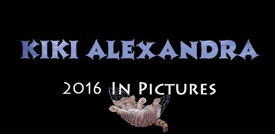 Enjoy!

Tags: Kiki; Photos & Other Images; Rainee
Twain Cover History
Posted Thu, 01/26/17
The Twain Shall Meet, known as "Larkin" years ago, has a varied book cover history. When bearing the original title, cover art included: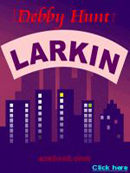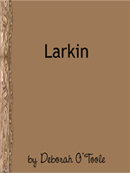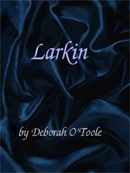 When the name changed to The Twain Shall Meet (to accommodate books in the saga storyline that came before and after it), two more renditions followed: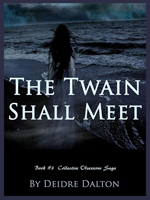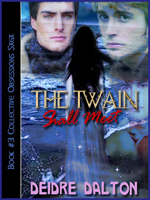 And now we have the newest book cover, which I happen to like very much (click on cover to view larger size in a new window):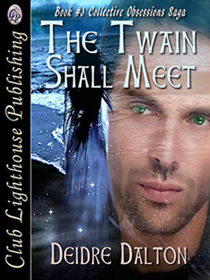 By the way, The Twain Shall Meet is due for paperback release within the next few weeks.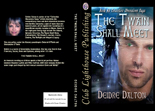 *POSTSCRIPT (02/11/17):
The Twain Shall Meet (book #3 in the Collective Obsessions Saga) became available in paperback at Amazon today. The book contains 60 pages of extra content, including new scenes and dialog. An innocent meeting as children sparks a fateful yet perilous liaison between Shannon Larkin and Mike Sullivan. Will their romance follow the same tragic path forged by their mutual ancestors Colm and Molly? Three novels down, five more to go!
*Related Blog Posts: Nervous Rattles (06/22/16) and Twain Cover History (01/26/17).
Tags:
Collective Obsessions Saga
Holiday Recap
Posted Mon, 01/02/17
I splurged a bit over the holidays. It's been years since I had a new comforter for my bed. I'm partial to Asian, Celtic and Gothic decor, so I went ahead and ordered an Asian-themed bedspread, which also came with pillowcases, throw pillows and two sets of sheets (one black, one red; both pin-striped).
I'm quite happy with the results (click on image to view larger size in a new window):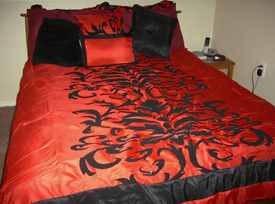 The irony of having a new comforter is that I rarely sleep in my own bed. Rainee has taken it over, especially at night, so I typically fall asleep on the couch.
I also bought a deck of symmetrical playing cards from Gael Song. The product description is as follows: "Celtic history and mythology inspire the images on the deck. Each card displays unique artwork of Celtic symbolism, while face cards feature kings and heroes of Celtic lore. Art by James Acken."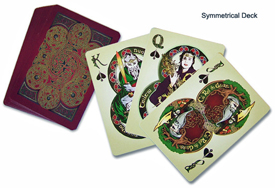 The holidays for me were quiet and without drama, which is how I like it. I spent New Years Eve alternating between the Twilight Zone marathon on Sy-Fy, playing Australian Patience, and reading.
My current book stack includes: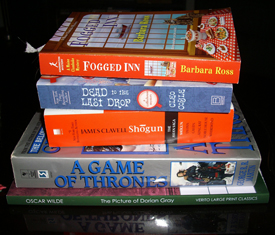 To be honest, I'm relieved the holidays are over. I'm anxious to get back to a semblance of normalcy, especially in regards to my work.
Happy New Year!
Tags:
Books & Reading
;
Photos & Other Images
Recent Entries: