Design Miscellany
Posted Sunday, 08/30/20
I like collecting unusual fonts for buttons, logos, memes and book covers. I was looking for medieval and/or "gothic" fonts recently, and managed to gather quite a nice selection.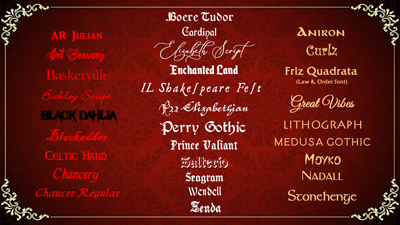 One thing I learned early on with web design is that if people don't have a specific font already installed on their computer, they aren't going to see it unless it's embedded on an image (it typically defaults to Times New Roman if the used font isn't present on their system).
For instance, I used a combination of fonts for a promo button I created for In the Shadow of the King, neither of which is a common font installed on most computers. The title is done in Trajan Pro, while my name is scripted using the Stonehenge font.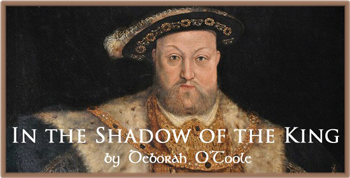 Over the years, I've amassed quite a few fonts. Sometimes I use them for holiday-themed web projects or book covers, such as New Years Eve, St. Patrick's Day, July 4th, Halloween, Thanksgiving and Christmas.
I take particular interest in the cover layouts for my books. While my publisher has final say in the matter, I'm allowed to offer suggestions and to contribute my own designs.
To date, I think my favorite is The Crypt Artist, although Glinhaven and Celtic Remnants run close seconds.