New Kingly Cover
Posted Saturday, 08/13/22
New front cover for In the Shadow of the King: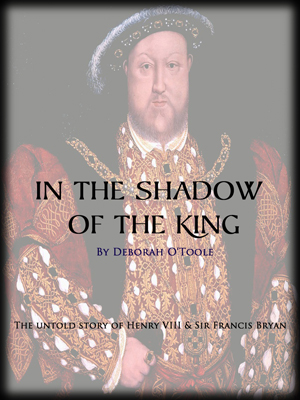 The cover was designed by yours truly using Adobe Photoshop Elements and Anthropics Technology Smart Photo Editor.
I'm sure the cover will change again before I finish the book, but this is it for now.
Front Cover: Original painting by Hans Holbein (1498-1543). The image is in the public domain in its country of origin and other countries and areas where the copyright term is the author's life plus 100 years or fewer. The image is also in the public domain in the United States because it was published (or registered with the United States Copyright Office) before January 1, 1925. Reproduction for use on a book cover is therefore also considered to be in the public domain in the United States. Text fonts: Seaker and Tryst.