Grammar Goodies
Posted Saturday, 04/24/21
Even after all the years I've been writing, there is still one word that gives me pause to double-check. It's like a mental block with me, but maybe this little guide will help: Grammar Girl's 101 Misused Words You'll Never Confuse Again.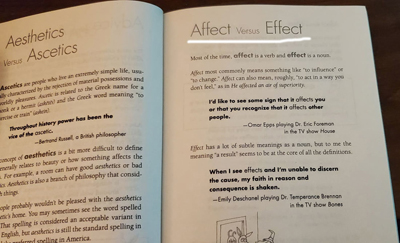 "Further" versus "Farther" can also be ambiguous words that seem to have the same meaning, but in fact do not. Many years ago, I found the easiest way to remember which defines what was "Further" (as in addition to, i.e. "furthermore") and "Farther" (as in distance).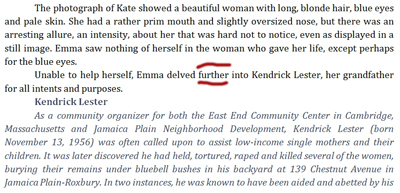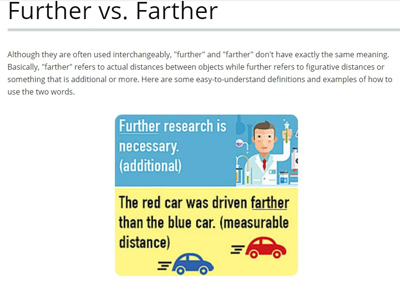 Note: Above book sample taken from the ongoing and upcoming Blood & Soul by yours truly writing as Deidre Dalton, while the illustration came from Your Dictionary.

Tags: Writing & Editing