Spring 2021 Newsletter
Posted Sunday, 03/28/21
Enforced isolation over the past year (due to COVID) was not such a hardship for me. Writing lends itself to solitary stretches of creativity and is, in fact, often preferred. Quiet time alone in which to think about and construct storylines, not to mention writing them, is conducive to the process.
I never felt an all-consuming frustration with isolation, never felt constrained or ready to bolt out the door at any given moment. In truth, I was at ease with the entire situation, including communicating with friends, family, readers and business contacts via text, telephone calls and video meetings. It soon became the status quo, and I don't see it changing any time soon, regardless of what happens with the pandemic.
In other words, it has become my new normal, and I'm quite comfortable with it.
Thus begins my spring newsletter, which is now available online, and also as a PDF download.
Here are some highlights from the newsletter: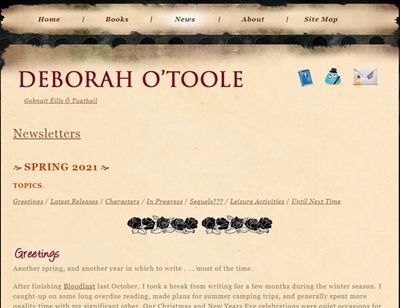 ~ Mind Sweeper ~
Mind Sweeper was released by Club Lighthouse Publishing on January 7, 2021. The novel is available in multiple e-book formats from Club Lighthouse, paperback and Nook editions at Barnes & Noble, and in paperback and Kindle editions from Amazon.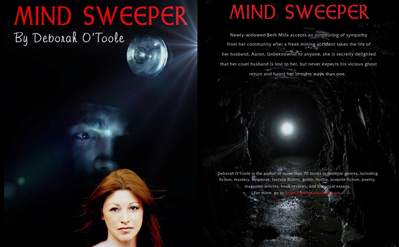 I initially formed the storyline for Mind Sweeper in August 2007. I was watching MSNBC News on television in my house in Spokane when there was a break in regular coverage to report the Crandall Mines disaster in Utah. While the accident was tragic, within minutes the idea for Mind Sweeper began formulating in my head. I don't typically get inspiration from bad news on the tube, but this time it was different. I think I had the complete outline for my story within an hour, all jotted down on paper. Later that day, I began writing in earnest.
There is one person I'd like to thank posthumously, for without him Mind Sweeper would never have come to fruition.
My late father (Bernard "Barney" O'Toole) was a Geophysicist, and his life's work revolved around various types of mining in all parts of the world. I learned much from him about the industry. Of all my books, dedicating Mind Sweeper to him seemed the most apropos.

Thanks, Dad. :)
~ Bloodlust ~
Bloodlust (by yours truly writing as Deidre Dalton) was released by Club Lighthouse Publishing on February 26, 2021. The novel is Book #2 in the Bloodline Trilogy, and is available in multiple formats from Club Lighthouse, and in paperback and Kindle editions from Amazon.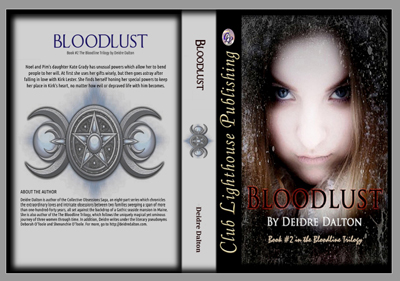 Bloodlust was finalized a few months prior to its publication, thanks to my editor, Palvi Sharma. I've never had children, but finishing the final draft of a book is probably the closest I'll ever come to the experience of letting go of a "child" who has reached adulthood and is ready to see the world for itself.
Once again, thanks to Terrie, Palvi and James from Club Lighthouse Publishing for their welcome input and invaluable assistance in bringing Bloodlust to fruition.
Bloodlust is not for the faint of heart, coming in at a whopping 531 pages.
~ In Progress ~
I'm now on to Blood & Soul, final part in the Bloodline Trilogy. My current goal is to have the book finished by mid-to-late Summer 2021.
Also on my roster is the desire to complete two historical essays before 2021 ends. I've always had a passion for boning-up on figures from history who catch my imagination. I want to learn all I can about them, and then set my thoughts to paper.
My essay portfolio includes Billy the Kid, Anne Boleyn, Jack the Ripper, the Loch Ness Monster and U.S. Political Parties.

My current projects include bits about Lizzie Borden and Michael Collins. The two figures in time could not be any more different, yet that have piqued my interest for many years. Hopefully, my essays will do them justice.
BritBox TV became a firm favorite during the winter months, and will probably remain so for the long foreseeable future. I've been binging on As Time Goes By, Ballykissangel, Father Ted, Fawlty Towers, Keeping Up Appearances, Mrs. Brown's Boys, One Foot in the Grave, Rosemary & Thyme, The Good Life, To the Manor Born, Vicar of Dibley, Waiting for God, Wild Bill and Yes, Minister.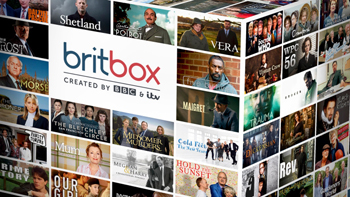 Some of the other television programs (non-Britbox) that we have become avid watchers of include Britannia (Epix), The Equalizer (Queen Latifah series on CBS), His Dark Materials (HBO), Lovecraft Country (HBO), Outlander (Showtime), Pennyworth (Epix), Perry Mason (2020 HBO series), and Resident Alien (Syfy).
Fowl Excursions: Every Sunday afternoon, Jerry and I take a drive to feed a trio of stray cats near his former workplace. Then we go the short distance to a park by the FBI building in Salt Lake City, where we mingle with a large group of ducks. One afternoon in early March, a gaggle of geese stood by but never joined the fray. I wonder what they were thinking?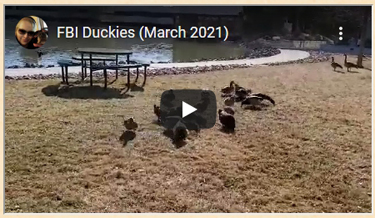 SOCIAL MEDIA: Over the past few months, I have joined several online author communities, such as Book Bub, Book Lemur, Bookshop.Org, Book Sniffer and Reedsy, among others.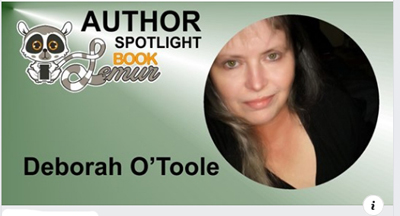 In mid-November 2020, I was featured in the "Author Spotlight" at Book Lemur, which includes hundreds of author bios and related book links.
I'm happy to join all of them. :)
~ Until Next Time ~
Another newsletter will be coming in late summer/early autumn 2021.
And until next time, happy reading . . .
To read the Spring 2021 newsletter in full, click here.

Tags: Writing & Editing