Gothic Literature
Posted Saturday, 02/13/21
Having always been a fan of gothic literature, I was delighted to find The Encyclopedia of Gothic Literature by Mary Ellen Snodgrass freely available online, in PDF (Adobe Acrobat) format.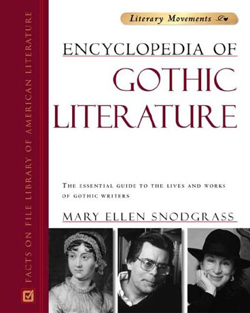 Description of the book from Amazon:
From the origins of the movement in the 18th century to contemporary writers such as Stephen King, this A-to-Z guide to Gothic literature covers a vast array of works and writers from Britain and America, as well as a variety of genres - novels, short stories, poetry, plays, and even a few influential films and works of art.
Although the book is available for viewing online, I've still ordered a print copy from Amazon.
Old habits die hard. ;)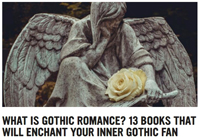 *POSTSCIPT 03/13/2021/Related article worth a read: What Is Gothic Romance? 13 Books That Will Enchant Your Inner Gothic Fan at Book Riot.

Tags: Books & Reading; Writing & Editing