Review Writing & Design
Posted Tue, 02/06/18
I'm in the midst of writing a review for a book written into its present form in 2nd century CE. I wanted to find some "ancient" fonts to use in the design of the eventual web page the review will reside on, but as usual I went overboard. I finally decided in favor of "Ganesha" for the page logo and subsequent section headings.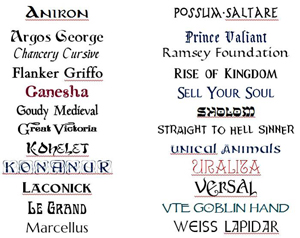 A sample screenshot of what the final outcome will be: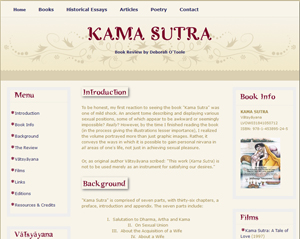 The book review will hopefully be available online by mid-March 2018.
*POSTSCRIPT (03/03/2018): The book review for Kama Sutra now online.

Tags: Web Design; Writing & Editing