Spring Book Promos
Posted Sun, 03/05/17
To celebrate Read an E-Book Week, Smashwords is offering discounts on books in their catalog. The promotion runs from March 5-11, 2017.
Four of my books (writing as Deborah O'Toole and Deidre Dalton) are part of the event:
Coupon codes will remain valid until March 11, 2017, after which the books will return to their normal prices. Coupon codes only work at Smashwords, not at retailers served by Smashwords.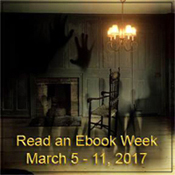 Happy reading!
Speaking of "spring" - and totally unrelated to the book promos - my Spring 2017 Newsletter is now online >
Tags: Book Promotions